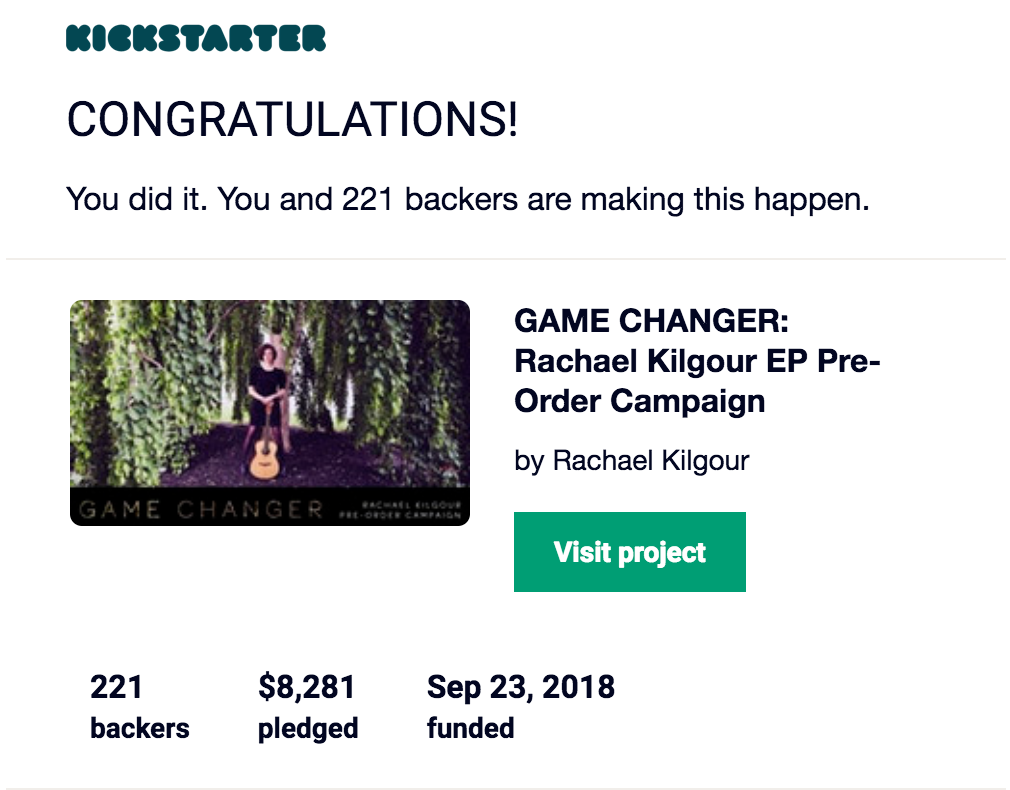 We did it! On September 23rd, the Kickstarter campaign for GAME CHANGER closed with a total of $8,281
I hope you all know how deeply appreciative I am. 
Sometimes running a crowdfunding campaign can leave you feeling a little like NPR during pledge drive season. I really made an effort to let this thing grow on it's own without excessive posts and encouragement from me, but it's still a lot! Thank you for your patience and thank you for your belief in this project. I am so looking forward to fulfilling these orders and getting these new songs into your ears. 
Please stay tuned for updates about the release and the timing of reward fulfillment! We are in the final stages of mixing/mastering and expect to have the physical album ready to go very soon. 
In the meantime, I have some shows coming up: 
www.rachaelkilgour.com/tour